We're thrilled to announce several local businesses have claimed top spots at this year's Local Business Awards 2020. Here's everything you need to know about them.
It was Ku-ring-gai's time to shine at this year's Local Business Awards. A total of 34 finalists were nominated, with eight businesses from Ku-ring-gai taking out the top award in their chosen category. The finalists in each category were selected based on the number of online and printed nominations they received from the public. Let's take a look at the six that we have grown to appreciate for their ethos.
Beauty Services — Jane Simpson Brows, Pymble
We all know how frustrating it is when our eyebrows aren't on fleek at all times. Luckily for you, the feather brow and eyeliner tattoo specialist Jane Simpson of Jane Simpson Brows, know this better than anyone. Every day she works with women who have thinning, patchy or non-existent eyebrows, as well as women who have no eyebrows due to cancer treatment or alopecia.
Website: https://janesimpsonbrows.com/
Phone: 0497 698 629
Address: 963 Pacific Highway, Pymble NSW 2073
Instagram: @janesimpsonbrows
Café — Café Patina, Wahroonga
To experience modern Australian cuisine in a contemporary setting, take a trip down to Cafe Patina in Wahroonga that's run by a husband and wife duo — Stewart and Hilary Wallace. Their ethos is simple: 'to choose as best they can to serve food that nature has made'. The cafe supports regional producers and provides organic produce where possible, with plenty of healthy dietary alternatives available to suit different customer needs —whether its breakfast, lunch or dinner. Top tip: The local business has a list of herbal tea blends that are truly quite delightful.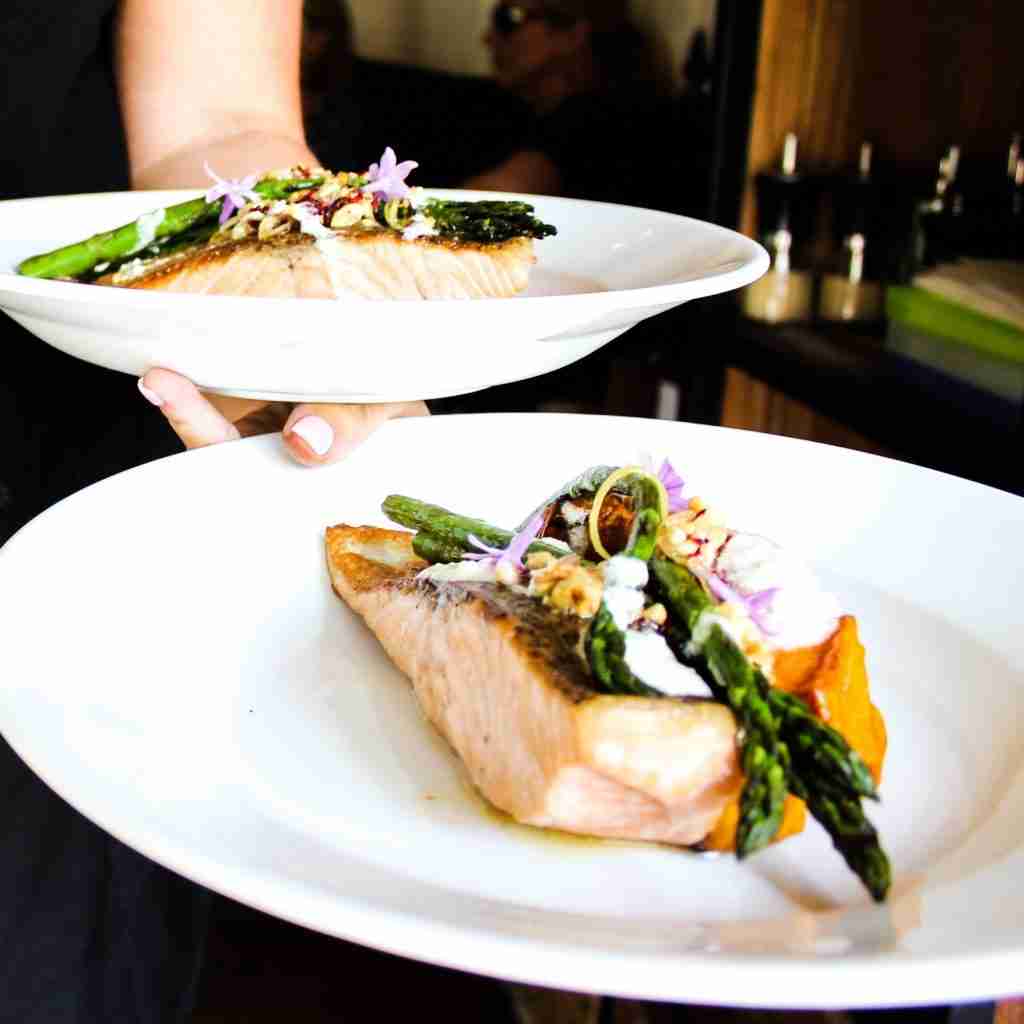 Website: https://cafepatina.com.au/
Phone: 02 9489 0980
Address: 64 Coonanbarra Road, Wahroonga NSW 2076
Instagram: @cafepatina
Fast food/takeaway — Chargrill Charlies, Wahroonga
For chargrilled and Portuguese chicken, plus bistro meals and salads, you can't do better than popular fast food and takeaway place, Chargrill Charlies in Wahroonga. Don't be surprised to find the majority of reviews left about the restaurant saying loudly and clearly that their chicken game is on point. After all, they have been doing this for a solid 29 years.
Website: https://chargrillcharlies.com/
Phone: 02 9489 0982
Address: 16 Railway Ave, Wahroonga NSW 2076
Instagram: @chargrillcharlies
Florist — Kelvin Hall Floral Design, Pymble
For gorgeous seasonal blooms of premium quality, give Kelvin Hall Floral Design a try. You can buy normal bouquets or upgrade to their floral boxes, pots and vases to give as a gift to friends or family. In case you don't want to make a trip down to the shop, the florist's delivery service can also be used.
Website: https://www.kelvinhalldesigns.com.au/
Phone: 02 9440 2722
Address: 85 Grandview Street, Pymble NSW Australia 2073
Facebook: https://www.facebook.com/kelvinhallfloraldesign
Hotel/bottle shop/bar — Kiplings Garage Bar, Turramurra
This lively industrial-chic bar in Turrmaurra, set up in a former garage, is serving game-changing tapas plates, craft beer and an impressive selection of wines. With seating options both indoors and outdoors, Kiplings Garage Bar is a great spot for nibbles and drinks with your favourite people.
Website: https://kiplingsgaragebar.com.au/
Phone: 02 9440 4088
Address: 2 Eastern Rd, Turramurra NSW 2074
Instagram: @kiplingsgaragebar
Restaurant — Brasserie l'Entrecôte, Pymble
For exquisite French Food and a meal to remember, head on over to Brasserie l'Entrecôte in Pymble. The restaurant takes after the original "Le Relais de l'Entrecôte" — the famous one-dish steakhouse that opened in 1959 in Porte Maillot, Paris. At Pymble, you will be served a quality Sirloin Steak, accompanied by their delicious secret sauce, crispy homemade french fries, a simple salad and a glass of wine. Happy times.
Website: http://brasserielentrecote.com.au/
Phone: 02 8021 2433
Address: 1047 Pacific Hwy, Pymble NSW 2073
Facebook: https://www.facebook.com/brasserielentrecote