A New Chinese-Australian Fable for ages 8+.
Take the whole family to see The Red Dust these school holidays.
Sydney in the near future. The climate has reached a tipping point, and a red dust storm, blown in from the central desert, covers the city.
Fourteen-year-old Talia spends her afternoons daydreaming while she waits for her climate scientist mother to return from the Blue Mountains. Days pass, and still her mother doesn't return. As Talia travels across the devastated landscape to find her, she begins to realise that seeing through hóng chén — the red dust of living — might be more important to saving the earth than she ever dreamed.
Artistic Director Nate Gilkes describes how "we hear so much in the news about the tensions between China and Australia, and this show really tries to address that. We've created a theatre show that is about celebrating what it is to be both Chinese and Australian and how that builds diversity and richness in our society. It really is a community cultural event. The Red Dust brings together young and old, community participants and professional artists, Chinese and Australian, – we've worked hard to make this an event about connecting. Young people are grappling with what state the planet will be in when they become adults, and what kind of planet they will inherit. The Red Dust imagines a possible future, one where a young person will have to deal with the very real and dangerous implications of climate change like constant red dust storms. It's a cautionary tale in that way."
Young performer, Robyn Clark, highlights that "It is important to me to be a cast member as the production explores the interplay between the Australian and Chinese identity. As a half Chinese, half Australian teenager, many of the themes regarding identity, culture, and sense of self, particularly resonate with me as I have grown up in a liminal space. I am very excited to be a part of The Red Dust, as it is not only a production, but a process of creation and exploration: a combination of music, song, movement and drama."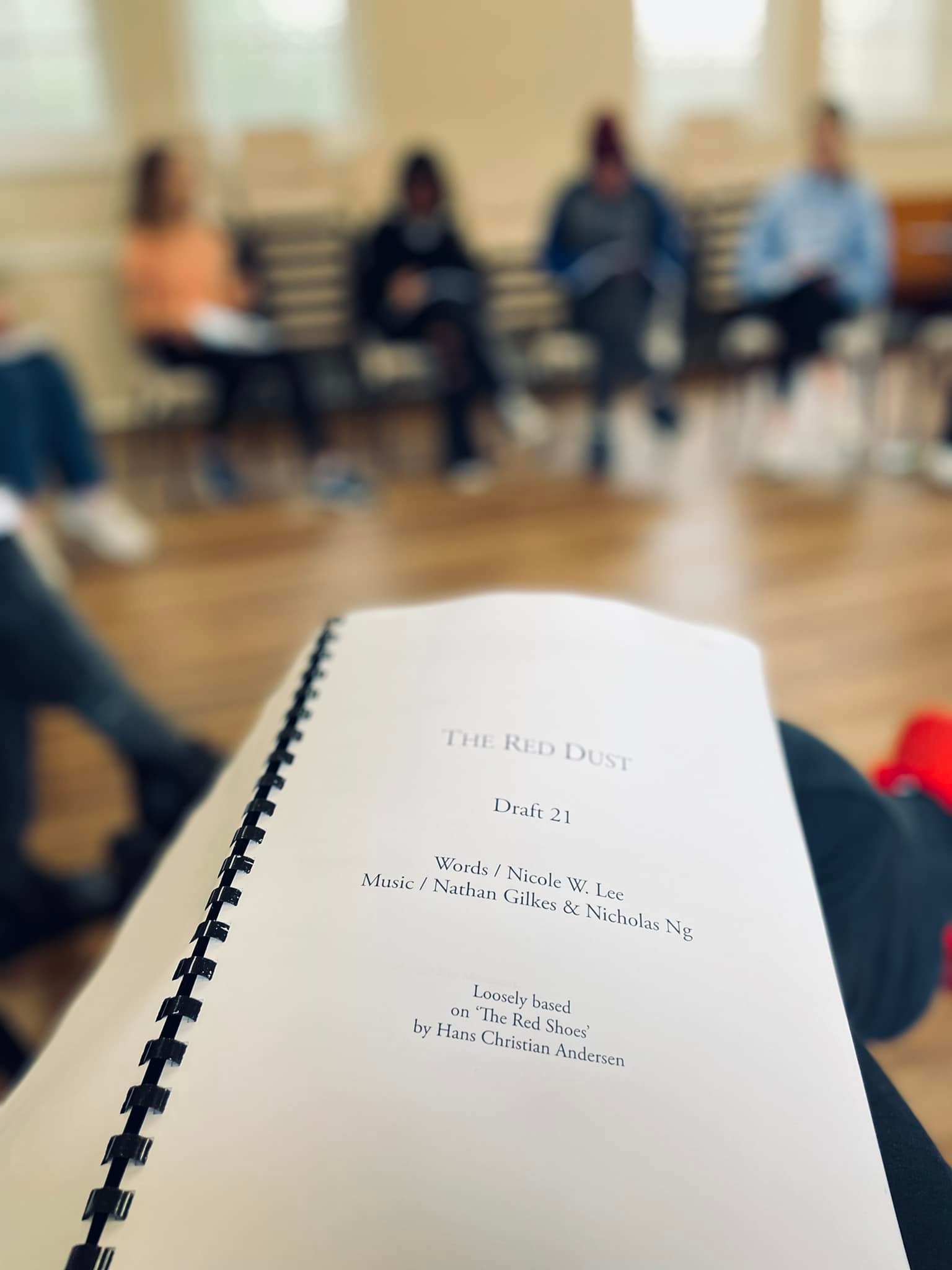 'The Red Dust' is an intercultural and intergenerational show for all ages. A lyrical, music and theatre performance written by Nicole W. Lee (李婉婷) and directed by MSTYP Artistic Director, Nate Gilkes, it will have its world premiere at Ku-ring-gai Town Hall, Pymble in July, 2022. Presented with assistance from The Institute for Australia and Chinese Arts and Culture (IAC) and Chinese Australian Services Society (CASS).
Performed and subtitled in Chinese Mandarin and English. Recommended for ages 8+. For more information, visit: https://www.mstyp.org.au/the-red-dust/
DATES: 13th – 16th July 2022
TIMES: 13th July 10:30am & 1:30pm
14th July 10:30am & 1:30pm
15th July 1:30pm & 7:30pm
15th July 7:30pm
LOCATION: Ku-ring-gai Town Hall, 1186 Pacific Hwy, Pymble NSW 2073, Australia
TICKETS: $20
BOOKINGS: https://events.humanitix.com/the-red-dust/tickets
For other school holiday options in the Ku-ring-gai area be sure to check out our Winter School Holiday Guide.